In 2018, grow focussed businesses need to market to their specific audience
With relevant, helpful content; content that is easily found when prospect is seeking a solution. The web has become a noisy place, saturated with content that makes it difficult for your organisation to stand out. In this blog I'd like to update how the type of content you create and when you use it can help you with your lead nurturing and conversion in 2018.
Lead Generating Funnels Are Like The Elements Needed To Write a Novel
I'm sure you've heard of the term 'the sales funnel 'and seen the various diagrams online, well now it's been updated to the 'flywheel' (see HubSpots youtube vid here which explains why kill the funnel!). If not, here's a brief overview. Think of lead generating funnels as a similar lay-out as writing a novel. You'd start with an introduction, so everyone can imagine the place, time and meet your characters. Then you'd create the body text with a main plot, sub-plots and character relationships. Finally, you'd come up with a conclusion and of course your 'happily ever after'.
Prospects actually want to receive content from brands according to Havas Group's 2017 'Meaningful Brands' study, "84% of people expect brands to create content"
Match Your Content to the Stages a Buyer Needs - Influence the Pace of a Sale Improving the Chance of Conversion.
Helping a prospect and walking them through their buying funnel is a way of them getting to know you and you them, understanding their challenges and needs and helping them along the way.
The buyers journey or sales funnel is separated into three stages: ToFu (top of the funnel), MoFu (middle of the funnel) and Bofu (bottom of the funnel). At each stage of the buying journey, prospects have different needs. Matching your content to these stages and buyer needs is the best way to influence the pace of the sale and chance of conversion.
"The average person consumes 11.4 pieces of content before making a purchasing decision" Forrester.
The more relevant you can make your content to the stage of the buyers journey that your prospect is in, the better open and click through rates you'll get. Today marketers are seeing a correlation between open and click through rates and content types. See the latest statistics on which of your content types fit each part of your buyer's journey.
To help you get your content selection right, let's explore the buying journey in more detail and what content fits where.
TOFU: Top of the Funnel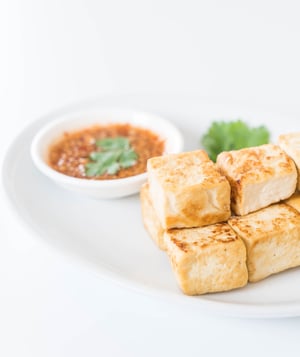 The top of your lead funnel has the largest number of people to communicate to, it's less targeted and will contain companies that just don't fit/need your products/services in amongst a number that do.
It's all about customer acquisition and brand awareness so you need to offer 'lead magnets', offers, free advice and knowledge to get your brand noticed. Here are some examples of the best forms of material at this stage:
Relevant blog/news articles

Emailers

Videos

Free Tools

Games

Infographics

Knowledge Piece (Ebooks, whitepapers)

Free seminars

Guides

Check-lists
At this stage in your prospects buying journey, they're problem solving. They have a problem or the symptom of a problem and are looking for a solution. You need to position yourself as an authority with an answer to their problem with any of the content types listed above.
2018 content marketing statistics show that video is the foremost tool

"

Video traffic made up 73% of all internet traffic in 2016 and is expected to increase to 82% by 2021. (Cisco

)
MOFU: Middle of the Funnel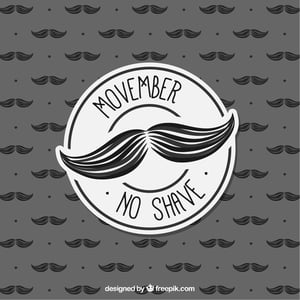 At this stage in your buyers journey your prospect isn't quite qualified yet, they probably know how to solve their problem, they just don't know who to purchase it from.
You need to convince them that you are the best company to help them. For this you need content that shows them that you are an authority in your field and are the perfect match for their needs. You need to build credibility at this stage, highlighting the reasons why your business is THE solution for their challenges and differentiating your business from your competitors. These are the ideal content types to offer MoFu leads:
'How-to' offers on your products/services

Infographics

Product/Service Descriptions

Brochures

Statistical Analytics e.g. proof of performance, ROI models etc

Case Studies

Customer Videos "How you've helped"

Comparison Reports
"How-To videos are the most popular video category on YouTube." (Google)
At this stage the number of prospects in your Sales Leads funnel will drop off, but this is a good thing. If you're going to spend time selling to this prospect you want them to be a good fit for your products or services. The fact that you do not provide the product/service that suits their needs is okay, the process has been a good filtering mechanism for both the lead and your company (no-one wants to buy/sell from/to someone who's just not interested so you can cleanse your sales pipeline).
BOFU: Bottom of the Funnel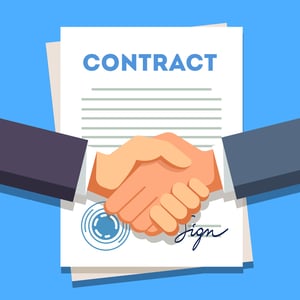 BOFU or consideration stage is where your prospect knows about your company and it's services. They will also have shortlisted two or three other suppliers who offer similar services. Content at this stage of the journey is all about convincing your prospect that you are the one they should choose and the one they should build a 'relationship' with.
The content types that resonate well with prospects at this stage in the buying journey are those that prompt a reaction a 'trigger moment', a feeling of 'I want to work with these people'. If you can create a reaction in your prospect and communicate some brand personality you're well on your way to closing the deal. Typical content types to support buyers that are considering your services are:
Testimonials

Case Studies

Demonstration videos/diagrams

Product/Service USP's (competitor differentiators/comparisons)

Customer Reviews

Pricing Details

How, where to buy and lead-time

Trials

Meet the team pages

Video profiles of the team or the company
This is also the best time to get in touch with your prospect via a 'connect call'. You can use the information that the lead has offered when filling in the content offer forms, blog subscription forms and user behaviour on your website (e.g. which pages were viewed, click throughs etc.).
When a prospect meets BOFU it's a great moment to offer a free trial or consultation. You need to help your lead at this stage and provide value, not just aggressively hard sell to them because you think they're ready to buy. You can establish a sense of urgency without overly pressurising your prospect. If your content is good and compelling the sale will be easier to close.
There are some great methods to automate your outreach to BOFU prospects, from email, task sequencing to notification alerting etc., yet, there's nothing better than human interaction. Although nothing replaces a carefully planned inbound call to begin building those relationships.
Here's a free CRM for you to use to segment and organise your sales leads:
Don't Forget Your Customers After a Sale
It is vitally important and often overlooked, but you need to continue to support your prospects with content even after they become customers from training to product updates. These customers are external ambassadors for your company and may even provide referrals for you. Also you are far more likely to retain them as a client while you continue to add value to their business. Great supporting content types to encourage advocacy, retention, repeat orders and continued subscriptions are:
Follow-up Calls/Emails

Blog/News Articles

Customer Support

Ticketing/Help System

Relevant Offers/Discounts

'How-to' Specific to Product Service Updates etc

Notifications

Emailers

Product/Service User Examples
The key to customer acquisition success is to track your prospects at each stage of their buying journey and to use a different approach (supported by various content types) for each stage. Your sales teams will also feel supported and will be empowered with qualified leads that are easier to convert as most of the explanation and research will have already happened, ahead of their call.
Pics Courtesy of Freepik