What you manufacture is bespoke – shouldn't that give you the edge over other manufacturers when it comes to your presence online? Unfortunately, in this competitive environment this isn't necessarily the case.
Historically, before your customers would speak to you directly, your sales team would share your company's catalogues and samples on request. Although this can still have its place in the sales cycle today, things have moved on. Currently, customers want to look online first (if not only) to research what products/services provide the best solution for their requirements. Due to this change, it is essential for you to have a fully optimised website so that it is easily found and simple to use. Your prospects need to be able to effortlessly discover these all-important solutions.
In this article, we look at the main areas of Search Engine Optimisation (SEO) which will improve your organisation's rankings in the searches you wish to be found by your prospective customers.
The 4 Main Areas of SEO
Just the term Search Engine Optimisation sounds like it is going to be complicated, but the basic concepts of SEO are actually quite simple. It's getting the implementation and analysis right which tends to trip people up.
1. Content (on-page) Optimisation
The right content
All search engines want to deliver their users the best possible search result. This means that as an information provider, you need to verify that all your website pages have relevant information on them which answer the questions that are being searched for. Not only that but you need to execute this better than your competitors.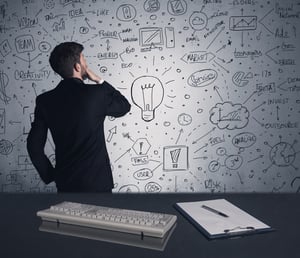 Keywords are still crucial!
When writing your webpage, think about how your readers / prospects are going to be searching for your content. Think about what combination of words and phrases people are going to use to look up your product, services or event.
You need to cater for both people who might already know that your product exists and also those that have an issue or a need for the product that fixes / fulfils that need without knowing its name.
Think about using both long and short tail keywords (short-tail /one or few words key terms have greater searches and are more competitive, while long-tail keywords are less competitive but more specific). If you are yet to build your authority online around your product, services or event go for long-tail keywords first in order to get found (you can always go after shorter tail keywords once your authority has grown).
The Detail – Titles and Meta-descriptions
You've done the hard work, creating your list of the keywords you want to go after to attract people to your site and event, now the trick is where to position them to get them found. This information isn't just for the search engine algorithms but for potential customers to find you.
Keep the following in mind:
Titles:
Every page you create needs to have a unique name
Do use important, relevant keywords, don't overdo it and ensure it makes sense
Keep your title to between 50 – 60 characters long so it isn't 'abridged'
Meta-descriptions:
All descriptions should also be unique
Include a call-to-action (CTA) and secondary keywords
Your summary should be between 135 – 160 characters so you don't run out of wor...
Alt-Descriptions
Describe the contents of your image
Not only does this improve the experience for sighting impaired users but helps SEO too
2. Off-page Optimisation - Links
You now have your page optimised for search engines so it's time to build your pages authority – but how? By building links to related sites which support your product, services or event.
To help build links and increase exposure, check that the name you choose for each product, service or expo are consistent in all forms of promotion.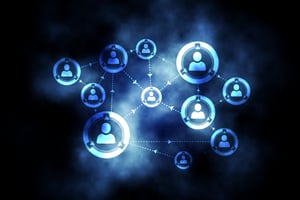 There are a number of ways to increase your exposure and to get external sites to link to yours:
Submit articles to industry magazines which have a good online presence
Build a relationship with the speakers, sponsors and other exhibitors to promote an expo you are attending
Submit your stand information to online directories
3. Event Schema
If you are building a page for your next expo, remember your event schema. Search engines have created a structured data map which encompasses everything about the event. For a more detailed, technical explanation of how this works, see Google search.
4. Technical Optimisation
While this isn't something you can necessarily do yourself, it is something you should bear in mind when promoting your website and what your audience are experiencing.
Things to think about:
Mobile Optimisation - this should now be one of the 1st things you think about as more traffic now comes to websites via mobile devices than desk tops with 52.2% of website traffic worldwide was generated through mobile devices in 2018 (Statistica).
Site Speed – this is a key factor to the usability of your site. DoubleClick by Google found 53% of mobile site visits were abandoned if a page took longer than 3 seconds to load. You can use a free tool such as the Google insights tool to check your website speed and get recommendations on how to improve site performance.
Se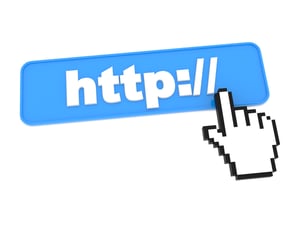 curity – something we all expect to see in a website URL is https – if you are still displaying http – contact your developer after reading this blog. Having a security certificate is expected nowadays, especially when most sites capture information about visitors.
Sitemap – your website should have an XML sitemap to enable search engines to understand how to navigate your site. To check this, go to your website url and add /sitemap.xml. If you see an error page it may mean you do not have one set up or your developer has named it something else. Do check.
(If you don't have a technical team which can help you with this, get in touch with our HubSpot CMS team who build websites for manufacturers and they will be happy to audit your site and suggest quick wins for your business).