Digital Marketing is the catchphrase on everybody's lips these days, particularly after the COVID-19 lockdowns.
Companies which had their digital marketing strategy ticking along before the lockdowns are the ones who fared best. Those that didn't have had to play catchup or worse, sink!
Digital marketing is an enormous subject, rife with self-proclaimed experts. The credibility of many of these experts is reducing to the degree that reputable companies like Hubspot offer certifications for core digital marketing subjects, such as social media marketing and inbound marketing.
We have been offering digital marketing services for 6 years and count amongst our clients some of the most highly regarded names in manufacturing, FinTech (Financial Technology) and SAAS.
We know the subject can be overwhelming. Here are our recommended first steps to getting started with an effective Digital Marketing Strategy.
1. Put your online presence everywhere
If you don't already have social media accounts on every major social media platform, create them now.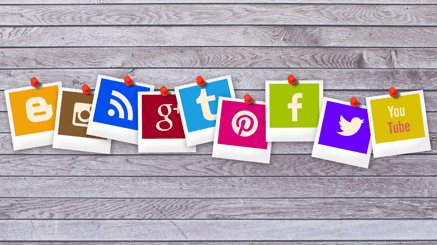 These major platforms include:
- Twitter
- Facebook
- LinkedIn (crucial if your business is B2B)
- YouTube
- TikTok
If you don't have a website, get one immediately. You will also need a high-quality blog to publish regular, engaging and authoritative content.
Set up a WhatsApp business account so you can be reached by anyone, anytime.
Finally, put your business on Google Maps with as much information as possible, including photos.
You can improve on each of these steps later — but get your company onto them straight away!
2. Know which target market to hit on each social media platform
Each of the social media platforms will hit a slightly different demographic.

For example, the majority of TikTok users are under thirty. And the majority of users are also female. If you prepare a marketing campaign aimed at businessmen in their fifties, TikTok will probably not give you the mileage you seek ;)
Similarly, selling B2C on LinkedIn is usually a hard sell. (That's not to say it's impossible. It depends a lot on your product.) Similarly, B2B on Facebook is similarly a hard sell and Twitter is usually best for brand awareness and social engagement.
Each social media platform has its unique user-base and characteristics. Learn as much about that demographic before preparing your campaigns for each one.
3. Optimise your social profiles
Once you've established your target market per social media platform, you need to set up your profile for each one.
Your profile image, header and description all need to be written in such a way that appeals to the target market for that platform. Adding multiple 1970s pop-culture references to your TikTok profile is probably not going to resonate with those particular users.
This means you'll have slightly different "branding" on each of the social media profiles. That's okay.
4. Engage, engage, engage!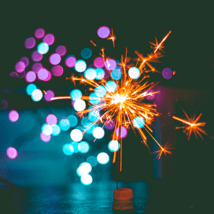 You need to engage with people and build an audience.
Share useful content. Don't sell yourself. Engage with people's posts that you genuinely find interesting. Re-share material that you enjoyed reading.
Stay on track, however! Although gifs of funny cats provide for tons of LOLs throughout the day, remember that you're trying to build an audience of people interested in your services and knowledge. Anyone can share cats. Not everyone can share the wealth of knowledge you have in your particular field.
5. Your blog is your secret weapon
The essence of inbound digital marketing is to nurture people down a sales funnel. Start broad and then get more specific.
Social media is the broad hit. Once people click on a link to your website (or, more likely, to an informative blog post you just wrote), they are already a few degrees down that sales funnel.
Ideally, you should be able to measure how effective your social media and blog posts are at bringing you leads. This is a tremendously advanced subject but, fortunately, a system like HubSpot makes it easy and can improve how sales and marketing work together.
HubSpot, which appeared on the scene in 2006 and completely revolutionised the way we do digital marketing, is an all-purpose digital marketing, CRM and website-management system. It provides in-depth knowledge about where your leads are coming from and what actions they are taking on your website.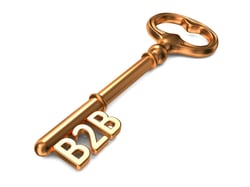 It is a commonly known fact that B2B buyers are already 70% through the buyer's cycle before they even make contact with you. They get nurtured through that buyer's journey by being able to access the information they need on your blog and website.
If people consider your blog useful, you'll have gained respect for your business and your opinion. They'll read further articles and maybe eventually contact you to know more about your services.
Start small, build from there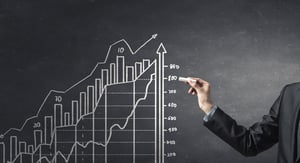 As we said in the beginning, inbound marketing is an enormous subject. But, in doing the above, you can get a decent foothold and slowly start building momentum in your marketing campaigns.
Try to keep it simple if you're starting out. And, of course, if you ever need help with more advanced topics related to digital marketing, feel free to give us a call to help you out whether it's your sales and marketing alignment, account based marketing or SEO