The country is reopening and maybe it's time to think about getting your teams off furlough and back to work.
Covid-19 hasn't gone away but we are approaching a return to normal life, people who have been on furlough or flexi-furlough can return to the workplace and your business can soon resume normal service… but what does that look like?
The furlough (Coronavirus Job Retention) scheme started a whole year ago, a whole year away from normal working days, structure and tasks. A whole year disengaged from "real life". So how do you support your teams during this transition period, more importantly, how do you as a manager or business owner get the best out of your people when they return to work?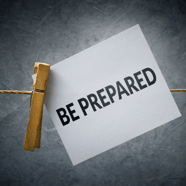 Preparation
Firstly, you need to decide what your business looks like after this time away. Are people required to be present in the same ways as before? Do you need people to be in the office/building to do their work effectively or will you introduce a new way of working? It's important to make these decisions before you invite your team back to work.
Welcoming the team back!
Hubspot email marketing functions aren't just for communicating with customers, why not create a portfolio of targeted emails to engage your teams, here's a few topics to think about:-
Prepare for return, when to return and the logistics (any social distancing measures in place/split office days etc..)
Welcome back! We've missed you!
Company update – while you've been away…
Refresher training (where appropriate) to ensure any mandatory certificates that may have expired during lockdown are completed ASAP
What's new? Your plan for the coming months
Wellbeing and selfcare – so many people have suffered mentally over the last year, make sure your people know what support is there for them
When the team have returned to work
Make time to speak to everyone, arrange a team meeting or even better individual informal chats with everyone (or have their line manager do it), just make sure to check in and catch up, people have been incredibly isolated over the last year and a simple 10-minute conversation will make all the difference in getting your workforce engaged and ready to perform their tasks.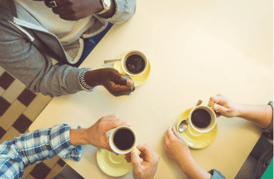 Investing in your people
When you think of investing, many immediately think this means financially, however that is not always the case. Invest by giving people time to adjust back into the work routine and offer any support they need. It's been a tough year for everyone, and you can't just expect people to turn up and be straight back to routine, some people may well be ok and even thrive on being back to normal, this may not be the case for everyone. Just be sure the team know there are allowances for those who really need the extra time to adjust or require extra support.