Just think about all the content your business has produced over the years from website copy to press releases, brochures, blogs or newsletters. Some of this content might just need an update and some perhaps no longer applies to your current business offering. Whatever the reason for your 'spring clean' a content audit not only lets you re-evaluate what's working and what's not but also enables you to repurpose the content you hold to save time and money rather than always creating new assets. Find out what is resonating with your target audience, where your content gaps lie and how to re-optimise your content to increase your UK manufacturing organic Google rankings.
"Content marketing costs 62% less than outbound marketing & generates 3x as many leads" -Demand Metric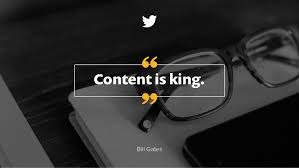 There is so much content on the internet about content that the subject is always a 'trending' topic.
Have you heard the saying "Content is King"? (Thank you Bill Gates)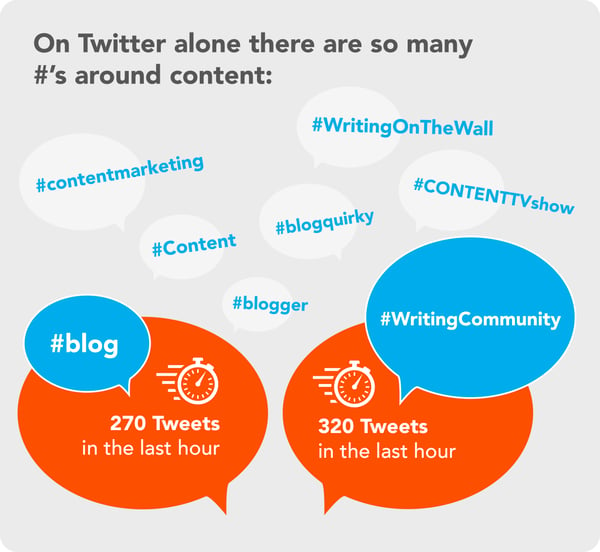 Why is Content King?
We know that writing timely, relevant content is good for:
- helping our customers
- attracting an audience
- increasing brand awareness
- increasing authority
- and ultimately increasing sales
Yet B2B uk manufacturing organisations rarely invest the time or budget into creating regular content.
'55% of marketers say blog content creation is their top inbound marketing priority'

(HubSpot, 2018 - source:

https://www.hubspot.com/marketing-statistics)
Yet 'over 63% of marketers don't have a documented content marketing strategy.'
Why You Need a Content Marketing Strategy
In a nutshell, a content strategy ensures that you get it right. If you have a plan to follow you're more likely to succeed and stay the course, publishing at the right frequency and in the right way. You need to know who your content is targeting (also see our blog relating to personas here: "customer insights for marketing managers") so that what you create is written for your specific personas, and is presented in a format they prefer and at a time and location that they hang-out in.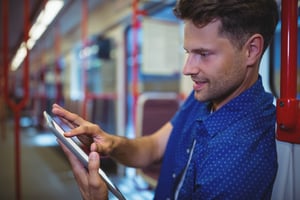 For example, a busy CEO working in London might prefer to view a short video on LinkedIn during their morning rail journey than receive a blog in an email during a busy working day.
It is almost impossible to do this effectively without a plan to refer back to. Also a well thought out strategy will help you prove (and prove to your boss) that your time and money is well spent.
Other reasons why you need a content marketing strategy are:
Document and analyse your content and campaigns to measure ROI


Find out what resonates with your target audience and what doesn't


Prevent duplicate content or multiple pieces produced by different team members around the same subject


Prevent keyword

cannibalisation

issues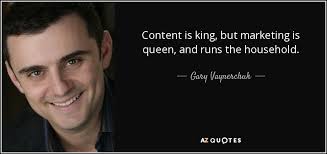 What is a Content Audit?
A content audit is when you analyse every article and piece of content on your site with the aim of understanding how visitors and search engines receive your content and react to it (or not). This is an important task which should be revisited regularly. Regular audits will improve the quality of your site enhancing user experience and boosting SEO - to increase your manufacturing organic Google rankings. The downside and often a reason why marketing managers are reluctant to carry out a content audit is that it is a time-consuming and arduous task.
Go back to basics - What's the most important factor in any Campaign?
The most important aspect of a campaign is its goal, so remember to audit your content depending on the following criteria:
Who was the content targeting?


What message were you aiming to communicate?


Was your content viewed, clicked through, read and shared? If so by how many people?


Did you A/B test the content/images and what were the conclusions?


Did your content create new, qualified leads?


Did those leads become customers? If so, what was the total ROI?

What to Do with Your Content Audit Results
There are so many ways to improve your content, increase conversion, user experience and Google ranking so here are our top 10 actions:
Be brave and remove content that just didn't work and remove any duplicate pages


Re-purpose your content to encourage click throughs e.g turn a whitepaper into a video or statistics into an infographic


Find gaps; use your visitor's FAQ's from your chat to create engaging content or take a look at your competitors' websites to check which content they rank highly for


SEO for manufacturers – Optimise your content to increase your organic Google rankings and help visitors find you


Look at your linking content and ensure you are happy with whom you are linking to and who's linking to you


Ensure your page load times are fast and that your videos or images within your content aren't slowing them down


Make sure that your social shares, follows and likes of your content are optimal


Confirm that your content is high quality and easy to read


Make sure your content is mobile friendly


Safeguard your visitors by providing all content on secure (https) pages
We use various software tools to help our manufacturing clients increase their conversion and get the most out of their content. If you're concerned that your content isn't reaching potential buyers, and generating marketing qualified leads, speak with one of our inbound consultants who will be able to help you.

If you're confident in your content but are concerned about SEO and UX experience grab yourself a free website SEO audit