"What's HubSpot?" you ask. It's basically the Ferrari of online marketing and customer relationship management. Best of all, many of its basic features are absolutely free, and the advanced features are all geared to maximise your ROI so that they end up paying for themselves when used correctly.
If we sound excited, it's because we have been helping businesses grow their revenue through using us as a HubSpot Partner for five years and have seen firsthand how effective it is at bringing companies out of obscurity on the web.
Customer Relationship Management (CRM)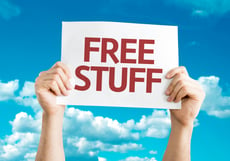 First of all, HubSpot's CRM is 100% free. This way, you can get hands-on experience with the system without having to hand over any cash initially.
In a world where leads come in from so many different channels — email, phone, walk-in, social media, website form — it is challenging to stay on top of those potential deals.
Inexperienced businesses use all sorts of tricks and gimmicks to help them stay on top of new business — email reminders, calendar reminders, Excel spreadsheets, long documents with plenty of notes, scribbles on random pieces of paper(!). But, without a dedicated, automated system to keep track of where a lead or customer is on the sales funnel, too many deals fall through the cracks.
Losing business is particularly painful during times of recession and lowered market activity.
HubSpot's intuitive CRM allows you to keep track of your company's ongoing deals and leads, automating much of the follow-up procedure so nothing gets forgotten or missed.
One lost deal can be the make-or-break of a business's success. We help companies close more deals by teaching them precisely how to use HubSpot's CRM to its full potential.
Super-Advanced Content Management System
A Content Management System is a system that allows you to manage the content (website pages, blog posts, newsletters, etc.) on your website and marketing channels.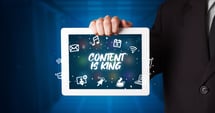 Content is King, as the hackneyed (and yet ever-so-true) saying goes.
The way to get traffic onto your website is to furnish content which people appreciate and find useful. Such content not only ranks better on search engines, but it also has better chances of being shared by people who read it.
Creating content randomly without any clear concept of what that content is supposed to achieve is a surefire way to overwork yourself with little return for your efforts. Content needs a strategy.
Creating effective content requires far more insight than merely publishing a blog post and hoping for the best. It requires knowledge of the market you're writing to, insight into their interests and buying habits.
The content needs to be promoted and have supporting material around it which nurtures people down the sales funnel.
You also need to know which content is being effective at getting you leads and which isn't.
In order to make such a campaign work, myriad tools and systems must interlock and work together to systematically guide users down your sales funnel as a result of highly targeted copy which speaks to their needs and interests.
If it sounds high-tech, that's because it is. But HubSpot takes care of all that "high-techness" under the hood. Our role is to simply assist you in getting your wits around HubSpot's user-friendly features so you can immediately start creating inbound website content which brings you sales.
Improved Customer Service
The new world of marketing is customer-centric. The old adage that the customer comes first has never been more true.
Not only that, but all customers have a voice — sometimes a very loud one!
No company can afford to give bad customer service anymore, even if the "bad service" is merely the customer's perception of it. Bad reviews and social media bashings can destroy a company's reputation overnight.
Providing an easy-to-use customer-service portal where people can ask for help and receive it easily is crucial to a business's online success.
Such a platform is entirely possible using HubSpot's built-in customer-service features.
We can help you configure your customer-service portal so that it contains all the essentials to ensure your customers receive the assistance they need:
A knowledge base of articles and how-to articles
Video creation (e.g., for explainer videos)
Live chat
Conversational bots
Customer experience surveys
Ticketing tools
And much more
Landing Pages, Emails, Ads, Analytics…
HubSpot is geared to bring in business, and it is geared to do it with minimal complications on your part as the business owner.
The web has grown so sophisticated that trying to implement everything to do with Digital Marketing in one go can be an overwhelming task.
Online ads, landing pages, email campaigns, website analytics — using a different system for each of these digital marketing elements is not only overly complex but also inefficient.
HubSpot brings it all together into a cohesive group, and it does so simply.
Our role as HubSpot Solutions Partners is to help you get the most out of this vehicle so that your business can roar into online success at 200mph.