It's been nearly a year since the first lockdown was enforced in the UK, we can all agree it's been the strangest year, one we will certainly not forget and no doubt everyone will have very different memories of the last 12 months to reflect upon.
Here at Quattro, we've been thinking about the impact Covid-19 has had on businesses both in the UK and globally as well as how it has affected us all personally, our families, and of course what challenges we are still to face as the restrictions start to ease.
Did The UK Handle it Well in Your Opinion?


It's safe to say that many countries took a very different approach to the pandemic, from New Zealand's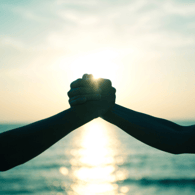 no-nonsense approach, locking down borders and quickly putting measures in place to reduce and indeed stop the spread of Covid-19. Other countries followed a different plan e.g. in the US with the government's slower action plan, which could have lead to more cases and deaths than necessary.
Each country, region, and indeed person, have had their own challenges to face, but one thing is for sure, humanity has pulled together to fight on and Covid-19 has not beaten us.
So… What Next?


Here we are, a year on and preparing for the slow but steady return to "normal". Many people just want to hug and spend time with their families, friends and get back to a work routine following months of being isolated. But for thousands of people in the worst affected industries; retail, hospitality, and entertainment, to name a few, it also means the long-awaited return to work. I'm sure they are all fired up and ready to greet their customers back with open arms.
But What Does That Mean for YOUR Business?


If your business has been affected by the lockdowns, are you ready for your customers? Do you have a solid plan
in place to keep them informed as you re-open your doors? Are you one of the many businesses that took the bold leap to online trading during the pandemic? Would you like to improve your digital strategy to keep ahead of the competition and continue to grow?
How Can We Help You?


At Quattro we have been blessed, not only has our business survived during the pandemic, but we have grown (in fact 3 of us have never met in person – only on our team zoom calls!). While not all of us will be office based once the restrictions are lifted, we are all ready and excited for the next chapter. We are in a great position to share our expertise with YOU! Helping to get you and your business future ready and increase your online presence.
By using HubSpot CRM, Sales, Marketing and Support software you can easily streamline your processes while maximising customer engagement. Sounds too good to be true, doesn't it? Well, we have many happy customers in our portfolio, just take a look at our testimonials for reassurance. If you feel we are the kind of partners you want to work with, then click below to get in touch and we can find the right solution that suits your business.