What is Inbound Marketing?
Wiki's Definition is:
"Marketing activities that bring visitors in rather than marketers having to go out to get prospect's attention. Inbound marketing earns the attention of customers..."
Traditional marketing methods are yielding fewer and fewer results. Why? Because traditional methods like buying ads, telesales and buying email lists for example don't work anymore. We're all consumers who are sold at all the time and because of this we've got very good at blocking out this sales noise.
A fresh approach
Inbound marketing is a fresh common sense approach to marketing. Instead of broadcasting your messages and hoping that a potential customer will hear them, an inbound approach targets your potential customers in the places that they gather information and provides them with the answers to their problems.
Anyone can start an inbound campaign and you'd be surprised how quickly you'll start to see results, so read on to start yours and then contact us for the tools that'll make your business thrive.
---
A map for all to see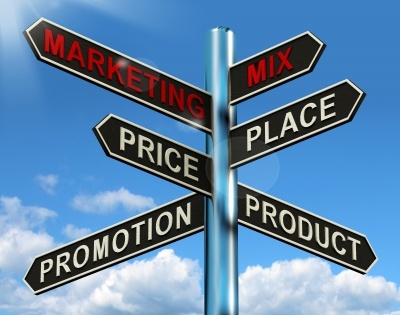 By making your company easy to find and then producing interesting content and then by showcasing that content across the web, you will attract customers to your website.
The key is to "publish the right content, in the right place, at the right time." (HubSpot)
---
Let's get started
The 4 stages of inbound:
1. Attract
This is where you attract new customers by aiming content at their common problems and then displaying that content where those customers go for information. Blogging is the most useful method of getting content out there and blogs are widely regarded as great sources for interesting and useful information. Social media is the driving force that helps you distribute this content.
2. Convert
After you start attracting potential customers the next step is to start converting them into leads for your sales team to nurture. Forms, offers, calls to action and landing pages are all great ways of collecting contact data from your potential customers.
3. Close
Now that you've got the contact details for some potential clients, nurture this data. Send them email updates about new products or offers, look at how they've interacted with you in the past and use this data to make sure communication with them is timely and relevant. Use testimonials and case studies from your current satisfied customers to help you secure that sale. Don't be too eager to close the deal, the sales process should feel natural but be proactive in your communication and always keep the buyers problem in mind when you're trying to convert them into a client.
4. Delight
Even after the sales process you should continue to communicate with your customers and care about their future. Stay in regular contact and take an interest in their business as it grows. Ask your happy customers to provide some feedback on the service they've received. You can use this data to convince the next potential customer that you're the business they should be working with.
What next
I've outlined above the 4 key stages of inbound, but there is a lot more detail within each stage. To help you we've compiled a FREE checklist which details the steps necessary to start your first inbound campaign. Click on the link below to grab your copy.
Inbound Marketing Stratford upon Avon
What I love about inbound is that we get to help people by sharing our knowledge and expertise with them. Job satisfaction is high in the inbound marketing industry which is probably why it's such a growing field. Whether we're helping a start up company, a business that's struggling and needing help, or a large organisation that has an ambitious growth track, inbound marketing is the fresh approach that turns these businesses around.
Based in Stratford upon Avon Quattro is uniquely placed to help businesses across the Midlands with their lead generation. Try inbound today with our FREE guide or call the digital marketing agency on 01789 608015 and talk to one of our inbound specialists.
PHOTO CREDITS: Handshake - Andsavit Keawtavee, Signpost - Stuart Miles at FreeDigitalPhotos.net