May is finally here and the next level of lockdown easing is about to kick in, what does that mean for you and your business?
The last year has brought a massive amount of change, the COVID-19 pandemic has affected everyone without doubt, maybe in different ways, but there will have been change in both your personal and working lives. It's been over a year since the first "work from home" order was issued by the government, and for many this has continued throughout the pandemic.
Some companies are asking themselves, is remote working the way forward?
From my perspective, working from home gives me the flexibility to fit around my parenting responsibilities (even saving a few ££ on after-school care) and I enjoy the quiet alone time to focus on my work. However, I am still very much looking forward to my office days, being around my colleagues and just having the opportunity to ask a quick question, chat about our projects and bounce ideas off each other. Being the "newbie" while working remotely is tough without these seemingly small interactions, things we would have taken for granted pre-Covid, and I am sure I can't be alone in feeling like this.
Has rem

ote working changed your work-life balance?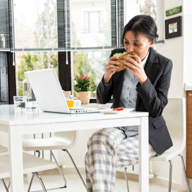 Are you missing your daily commute? Have you found the time is better spent on a new or rekindled hobby? OR do you struggle to disconnect from work when your office is in your dining room?
Over the last few months, I've seen many polls online asking how people want their working environment to look post-pandemic. Do people want to return to the office full time? It appears not, but people DO need human interaction, and no matter how you try, this cannot be achieved over Zoom, Teams or Google Meet (whichever tool you use).
What does the future look like?
So, what is the solution? I guess this varies by company and the people in it. For some smaller companies, the logical solution may be to keep everyone remote and save money on expensive rented office spaces. For larger or creative companies where more collaboration between departments is required, this approach may not work long term.
It appears that many people would prefer a mix of office and remote working days. This really is the best of both worlds, providing the flexibility of home working, and the structure of office days, giving a fresh balance to the working week.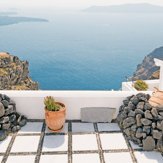 One London fintech company is taking it even further by offering their employees the freedom to work abroad for up
to 2 months per year, after polling their team and discovering only 2% wished to return to the office full-time read more here (Grace Dean, Insider). Just imagine, working overlooking a beautiful beach, knowing your colleagues are in an office with only views of grey buildings to look out on #guiltypleasure???
How to manage your team and processes with a remote workforce
From a business perspective, do you worry that your systems aren't efficient enough to support homeworking long term? The HubSpot CRM system is managed online and can be configured to your business needs, with the ability to support your marketing, sales and service functions.
HubSpot keeps your information both secure and accessible to those who need it at the same time, while also giving you and your teams another way of sharing information and assigning tasks efficiently (even automatically!)
If you want to talk through your requirements, just click below to book a call with one of the team, we would be more than happy to help identify the right package for you and your business.

And finally…
Whatever you decide is the right solution for your business, it is important that you keep your people at the heart of your decision as well as in line with the working practices you and your workforce use.